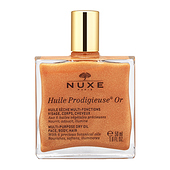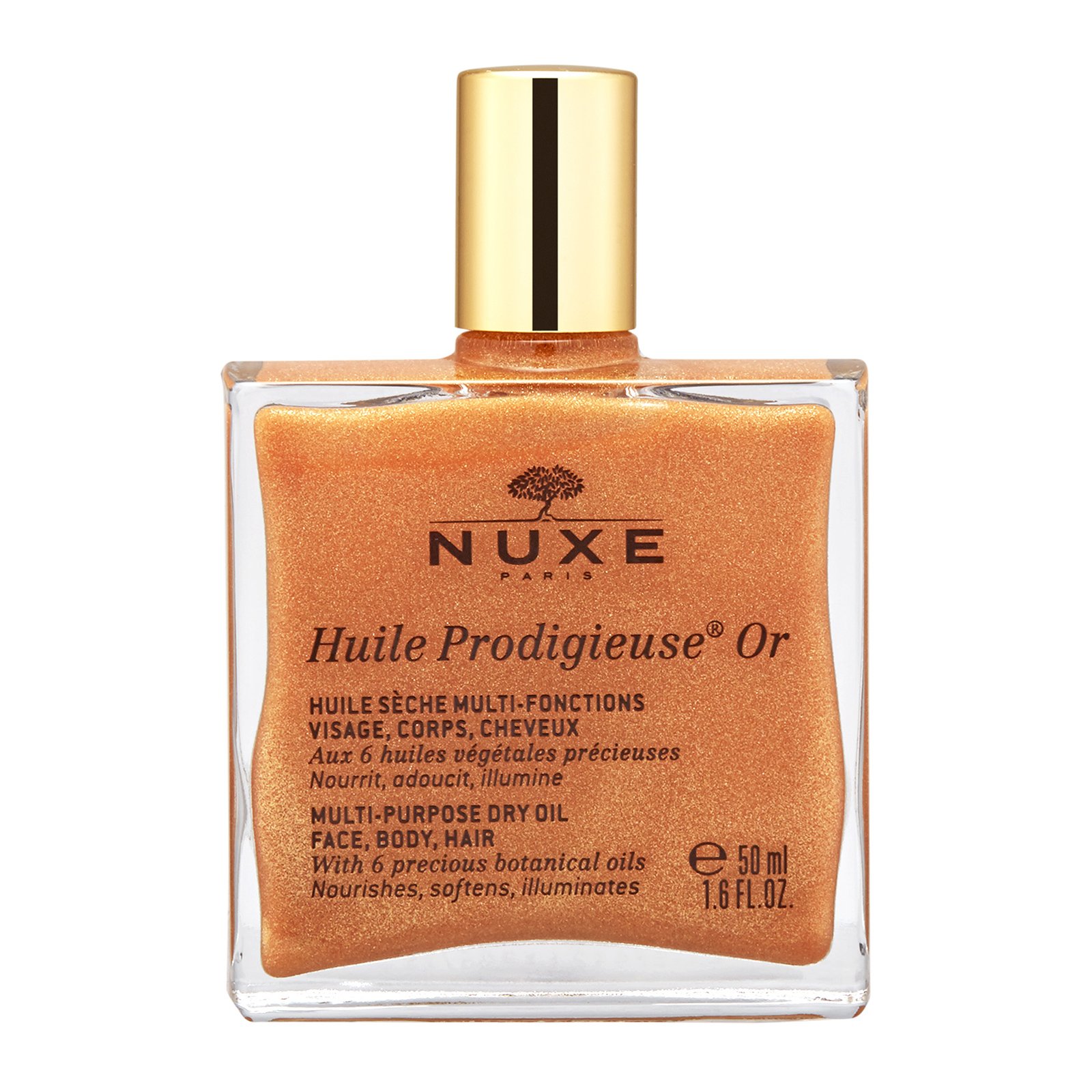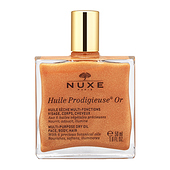 Multi-Usage Dry Oil - Golden Shimmer (Face, Body & Hair)
Huile Prodigieuse OR
PDID: #1397
Size 50 ml 1.6 oz
-
+
ADD TO CART
With 15% Plant Oils and Vitamin E, this dry oil nourishes, repairs and regenerates face, body and hair in a single gesture. L'Huile Prodigieuse® Or makes your skin soft like satin. Its sensuous golden shimmers make your skin glitter and makes you beautiful every time you move.
Apply on your face, body and hair all year long, in the summer as well as in winter. Ideal after staying in the sun, for an enlightening enhancing effect that bears no comparison. On your legs, massage in upward circular motions to confer on them firmness and curviness with a ""silky tights"" effect. Its satiny lustrous effect subtly alleviates your skin's imperfections. You can also add a touch of Huile Prodigieuse® Or on your skin to make your tan shimmer.
An attractive mixture of 4 Precious Plant Oils (Borage, St Johnswort, Sweet Almond, Camellia) combined to nourish, repair, moisturize and visibly reduce vergetures. In addition, Vitamin E protects your skin from free radicals. Golden particles brighten all skin and hair types.
YOU MAY ALSO LIKE
CHECK OUT OUR PICKS FOR YOU